My other current research examines the ways in which Britney Spears' pregnant body recodes the meaning and cultural representations of pregnancy. I suggest that Britney Spears is aesthetically and culturally problematic as a pregnant woman in light of the status placed upon her pre-pregnancy body. Spears' pregnant body defies the standards of the male gaze but invites surveillance by the public, and particularly other women.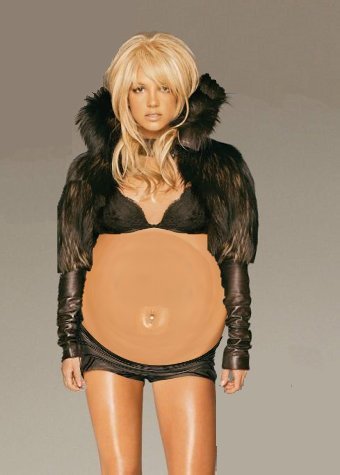 In my Master's thesis, 'Digital Deception: The Disappearance of Women Through Ultrasonography', I examine:
the pervasiveness of ultrasonography and the exposure of the pregnant woman as a site of surveillance and object of the medical gaze.

the increasing sophistication of visualising technology (3D, 4D ultrasonography) and the ways in which the rights of mother and fetus are reconstituted.

the notion of visibility throughout in three ways: visibility as surveillance and disciplinary power, visibility and fetal photography, and visibility of the public fetus and the commodification of motherhood.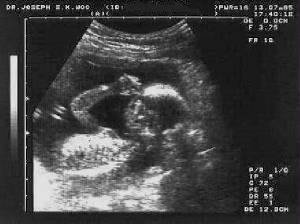 I am also interested in pregnant brides. Given the obsessive surveillance and chronicling of the celebrity pregnancy in popular culture, it is no longer taboo for women to walk down the aisle whilst expecting. Despite the pregnant nuptials of celebrity icons, there are other factors involved in this new social acceptance. Whereas a bride's role was undermined by her position as a pregnant woman previously, now it seems that the pregnant bride is able to resist her metaphorical reduction to m(other) by rearticulating the relationship between her self-identity and her public identity as 'mother', 'woman', and 'bride'.